Otto Feher
Management Consulting
Hungary
FOCUSED GENERATING METHOD
The Focused Generating Method: Dissolution of schemas and reflexes of approach that are present in everybody through result oriented application. A method applicable in practice for intensive problem detection, generation of solution and detection of correlations.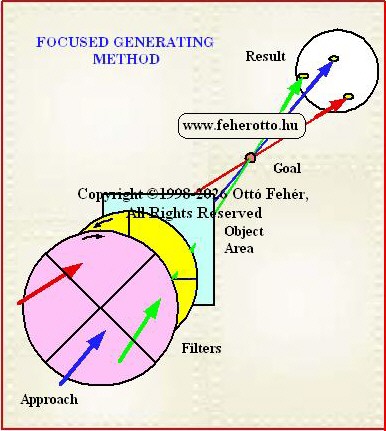 Time requirement: 20-40 minutes.
Type: team or personal application.
Publication: 1998 Budapest, 1999 Cairo, 2001 Japan, 2003 Sofia.
Method application in a Hungarian book:
Phone: +36 1 250 4573
Postal address: 1037 Budapest, Laborc koz 25/A. Hungary
E-mail: feherotto@t-online.hu

Copyright ©2002-2016 Otto Feher, SIRIUS Bt., All Rights Reserved
First issue: 19, July 2002.
Twenty-ninth update: 4, January, 2016.
A felhasználói élmények fenntartása érdekében a weboldal nem nyom cookie-t sehova!
Cookie free webpage.